The Rise of No-Haggle Online Car Dealers:
Simplifying the Car Buying Process
By A. Souza | January 12, 2023
---
Cars hold a special place in the hearts of Americans, with approximately 15 million vehicles sold in the U.S. in 2020. It comes as no surprise that the United States ranks as the second-largest car market globally, just behind China. However, the process of buying a car has often been perceived as a daunting task.
Most people buy their cars through traditional dealerships. In general, car dealerships have a reputation for being high-pressure sales environments where consumers can feel uncomfortable or intimidated. Many people view car dealerships as places where they can expect to be taken advantage of, and as a result, they may be hesitant to visit one. Hours of back-and-forth bargaining have become synonymous with the car buying experience, only to be followed by additional profit-seeking through various add-on services like financial instruments, warranties, and service plans. Today, most dealerships make the bulk of their profit on those add-on services.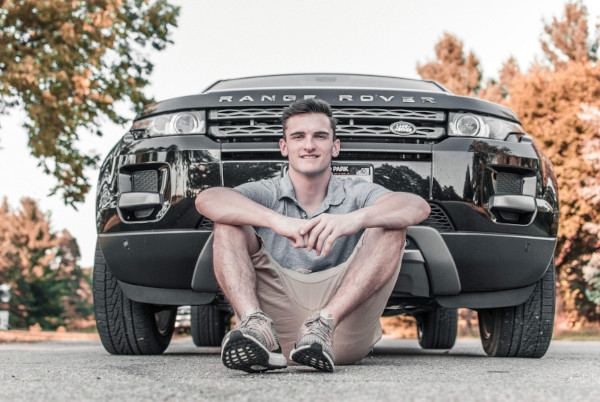 Enter the Era of No-Haggle Online Car Dealerships
In recent years, the emergence of online car dealerships has provided an alternative buying experience for consumers. This new approach has proven to be more convenient and less stressful for potential buyers.
No-haggle online car dealerships have revolutionized the industry by offering a hassle-free purchasing process. These dealerships often eliminate the need for negotiating with a salesperson, providing a straightforward buying experience with fixed prices prominently displayed on their websites and physical lots, if they have them at all.
One of the significant advantages of no-haggle pricing is the transparency it brings to the table. With clearly set prices, buyers have a complete understanding of what they are paying for, avoiding hidden costs and surprises. This approach proves particularly beneficial for first-time car buyers or individuals who feel uncomfortable engaging in negotiations with salespeople.
Some of the most popular no-haggle car dealerships include:
CarMax is a nationwide chain of used car dealerships that offer a no-haggle buying experience. The company offers a wide variety of used cars, including cars from all major brands.
Carvana is an online car dealership that sells both new and used cars. Carvana allows customers to purchase a vehicle without ever having to step foot in a dealership. Carvana offers a wide variety of used vehicles, including cars from all major brands. The company also offers a variety of financing options and a 7-day money-back guarantee on all purchases. Carvana is known for its no-haggle pricing.
Vroom is another online car dealership that offers a no-haggle buying experience. Vroom also offers free shipping on all of its vehicles. The company was founded in 2013, and it's based in Houston, Texas. Vroom also offers a 7-day money-back guarantee.
It's worth mentioning Tesla, a company that sells cars directly to consumers through its website and a network of company-owned stores and galleries. Tesla's unique approach bypasses the traditional franchised dealership model, offering a streamlined buying process for their electric vehicles.
Unlocking the Power of Price Transparency with CarFinderZone
To leverage the newfound transparency in car pricing, consumers require advanced search tools at their disposal. Having the ability to compare prices across different dealerships empowers prospective buyers and allows them to make informed decisions.
CarFinderZone.com fills this crucial role. While CarFinderZone does not directly sell cars, it serves as a comprehensive digital search engine dedicated to saving you time and money. By aggregating listings from major no-haggle dealers, CarFinderZone provides a centralized platform to compare prices effortlessly. Experience the convenience firsthand by giving it a try.
With the rise of no-haggle online car dealerships and the support of reliable search engines like CarFinderZone, the car buying process is undergoing a transformation. By simplifying the experience and promoting price transparency, consumers can embark on their car-buying journey with confidence.